Custom Quotes are Fast and Free
Bring your idea to life with a custom stencil from Rainworks.
Use the form below to submit your stencil idea and get a fast and free quote. You can submit any of the following:
A clear photo of the design.
A vector file (svg, ai, eps)
A description. Our design team will work with you to make your imagination into reality.
No size limit thanks to our overlapping stencil design system. Turnaround is fast and shipping is worldwide.
Pricing depends upon the size & complexity of your design. Get a free quote today!
To get started, submit the contact form below or send an email with your stencil details to stencils@rain.works.
Won't Wear Out

Our stencils can be re-used virtually unlimited times!
No Size Limit

Thanks to our overlapping stencil design system, we can make stencils for rainworks of huge sizes.
Recyclability

Designed to be reused forever, but if you want to dispose of the stencil, check to see if your local disposal takes Recycling Type #, Polystyrene.
Share
View full details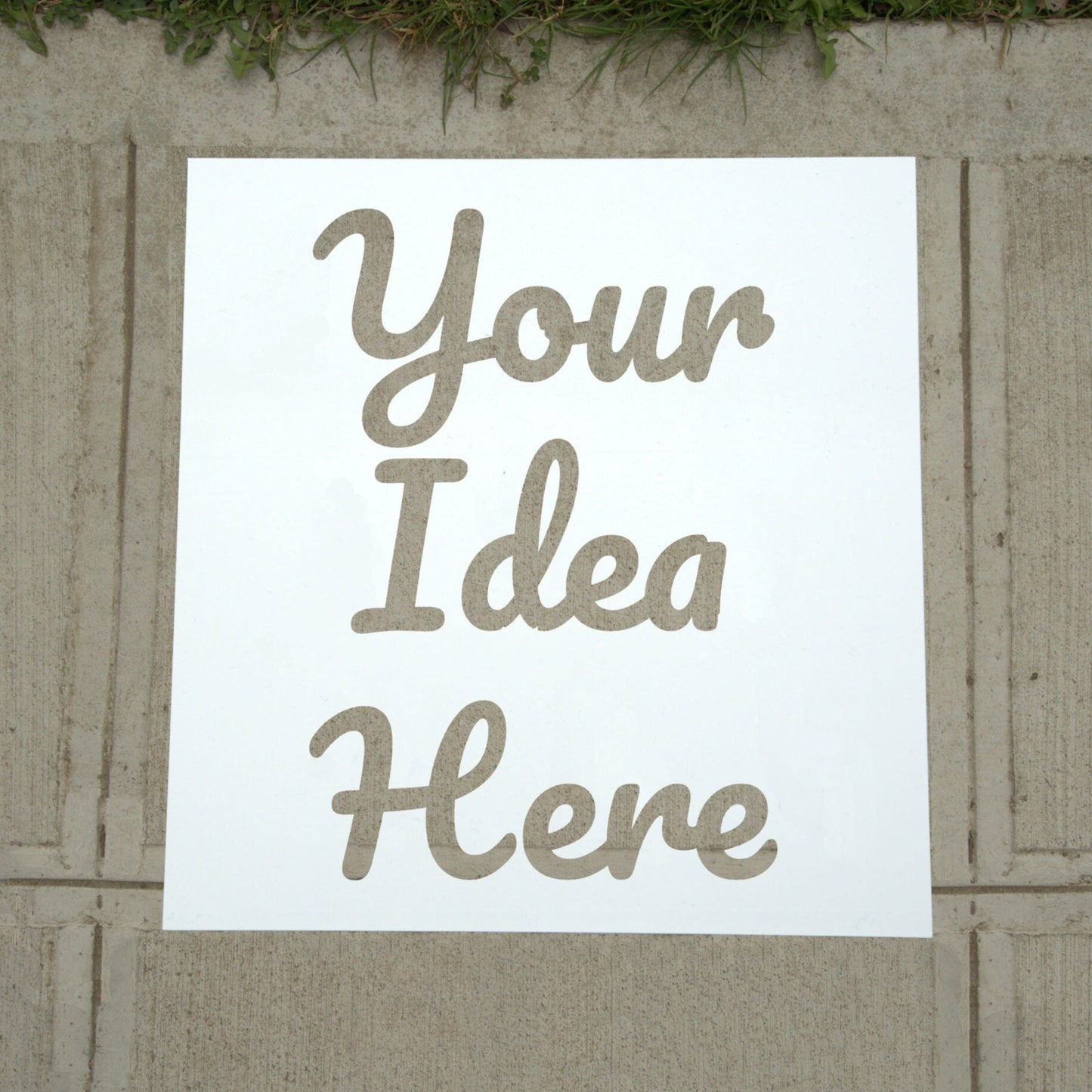 See Our Stencils in Action: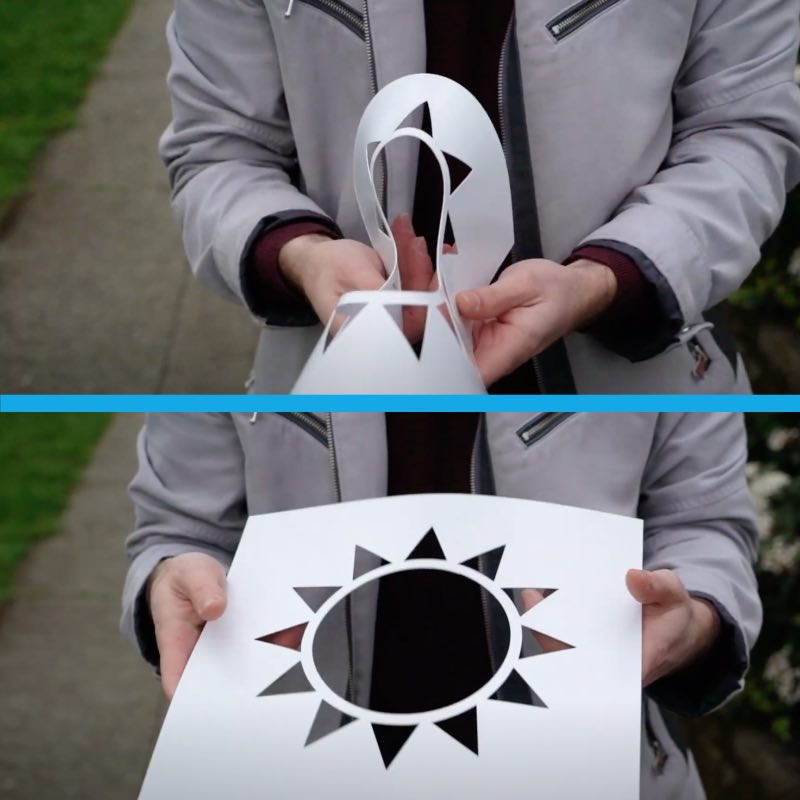 Durable, Flexible, & Re-Usable
We chose to make our stencils with High-Impact Polystyrene, a springy, resilient material. The result is high-quality stencils that hold their shape and can be reused virtually unlimited times!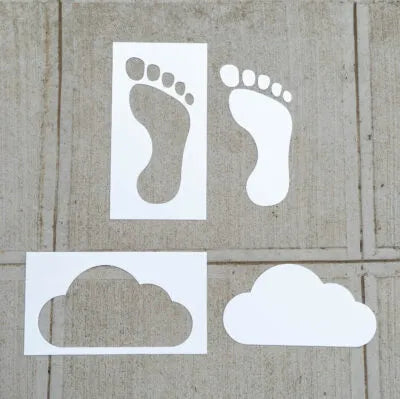 Pre-cut, but not Pre-Popped
When you receive your stencil, you will need to pop out the pre-cut sections before use. We promise it's easy to do. You can use the popped-out pieces as an inverse stencil — two stencils for the price of one!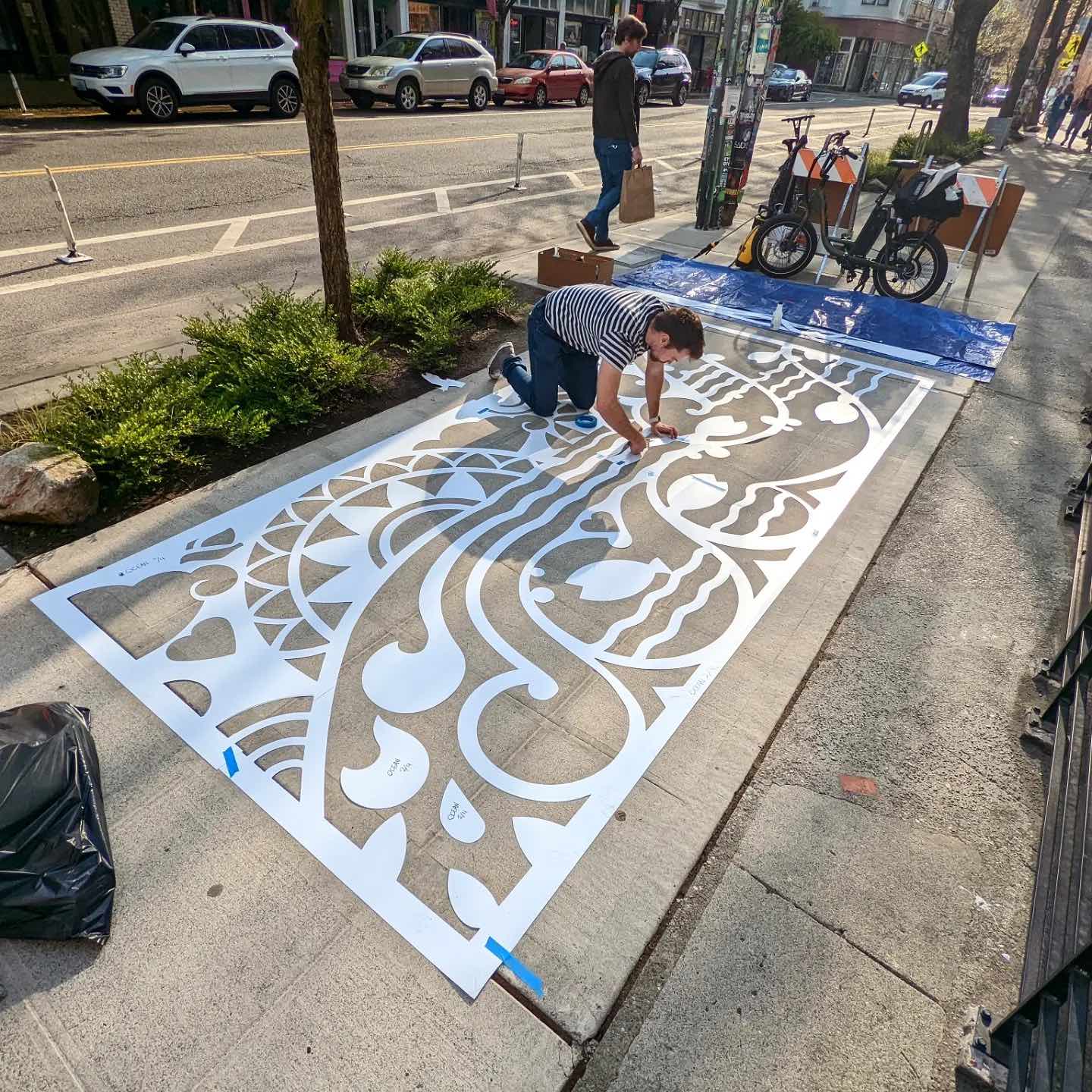 Make Your Vision Come To Life!
Whether your still brainstorming your project or have every design figured out, our team will work with you to create something special!
Get a Custom Stencil Quote
Made With Love In Rainy Seattle, WA

Our small yet dedicated team produce and ship all orders of Invisible Spray and Rainwork Stencils from the glorious rainy city of Seattle.
Don't Forget Your Invisible Spray!
You'll need to make your rain-activated artwork. The Starter Kit has enough spray to make a basic stencil 10 times!